December 2018
Thank You to all of the students who shared their gift of music this year: Tanya Haney, Torii Snortum Haney, Mideum Snortum Haney, Bella Cayo, Lily Fellenz, Tilda Lund, Kayley Hellenbrand, Joey Erikson, Paige Kuper, Louisa Bosscher, Ava Bauer, Mario Duarte, Saffryn Beck, Evelyn Stelzer, and James Blum.

An extra-special thank you to our wonderful accompanist, Mark Wurzelbacher.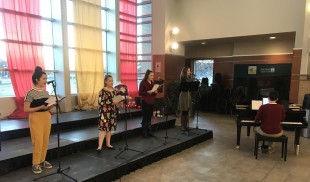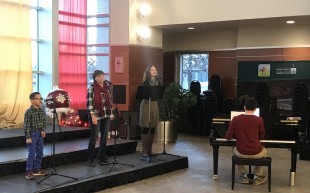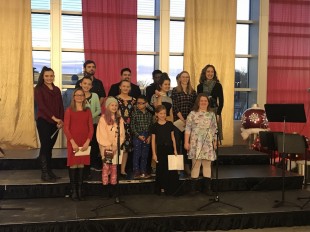 Holiday Sing-Along

Dane County Regional Airport
Our studio was honored again this year to host the community sing-along at the Dane County Regional Airport in Madison, Wisconsin, as part of their Tunes in the Terminal celebration.